QUARTERLY BUSNESS MEETING AND LUNCH

Sunday, January 26th we will have an all-church lunch followed by our Quarterly Business Meeting. Here's some info on the light lunch which will be served immediately after the morning service. $3 per person or $10 per family collected that day. Rice and teriyaki chicken bowls (corn for vegetarians) will be served along with a yummy dessert. Please plan to sign up on the patio this Sunday, January 19th or contact Walter van den Ham.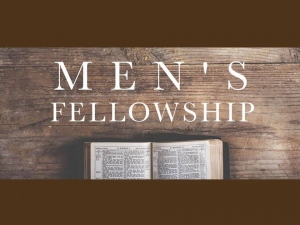 MEN'S FELLOWSHIP GROUP

This group meets on the 2nd and 4th Tuesday of the month at 6:30 p.m. starting on January 28th and we invite you to join us as we begin a new study in l Peter led by Elder Steve Marsh. This 90 minute meeting will begin with a one-hour question and answer Bible Study followed by a time of small group prayer. Guys let's get into the Word together!!

PARENTS NIGHT OUT/KIDS NIGHT IN!

Saturday, February 8th, 5:00-8:00 p.m. A fun evening of Valentines crafts, stories, and pizza awaits your 5-12 year old here at church while you get three hours of kid-free time! Perhaps celebrate Valentine's Day a little early! Pre-resistration is highly encouraged so we can prep crafts and food. Register on the patio beginning Sunday, January 19th or contact Lisa Smeaton in the church office.

PASTOR'S COFFEE

The Pastor's Coffee is an opportunity for those who are newer to Bethel Grace to join Pastor Jeff as well as others in the Bethel Grace family for a fun and casual time of coffee and dessert. This is a time to learn more about BGBC and ask any questions you may have. If you are interested in attending on Sunday, February 9th at 3:30 p.m. please contact Jami in the church office at jamis@bethelgrace.org. In your email please make sure to include your mailing address.
FINANCIAL PEACE UNIVERSITY

It's time to stop worring about money! The nine-lesson Financial Peace University (FPU) course is the proven plan to help you keep a budget, beat debt, and build wealth! Dave Ramsey and his team of financial experts teaches every lesson with biblical wisdom, and you'll get support and encouragment along the way. Mark your calendar for the morning of March 7th when classes begin at BGBC. More info on how to register coming soon!
FIRST SUNDAY PRAYER

The Bethel Grace Family is invited to gather for prayer and praise the first Sunday of each month at 5 p.m. in the Fellowship Hall. After an opening testimony or devotion by one of our church elders, we will pray together as a church family. This will include praising God, praying for the health of our church, and interceding for the good of our society.