NEW FAMILY DIRECTORY

Photos will be taken for our new directory March 17-21. Each family who participates will recieve a FREE 8x10 and a FREE church directory. There is NO sitting fee. We want EVERYONE-members and regular attenders -in our directory. It's so important to help build community. Click here to book your appoinment today!
FRIENDSHIP FRIDAY

Join us Friday, March 6th, at 7:00 p.m. for a fun and casual evening. Come join in the sweet fellowship as we prepare our hearts to be "Like a Sweet Aroma". We will enjoy exciting (and maybe new-to-you!) details about the foreshadowing of the cross to Christ's glorious Resurrection-how even aromatic essential oils point to Him! The $8 fee includes a project we will make for Doors of Hope, a donation to the Muphamuzi Baby Home in South Africa and a lovely take-away just for you! Pre-registration is required so please sign up on the patio 2/23 or 3/1. You may also contact Debbie Chen at debbieHchen@gmail.com.


DOXA TALENT SHOWCASE +COFFEEHOUSE

Sunday, March 15th at 7:00 p.m. join us in Fellowship Hall for a student talent show, art gallery, art auction, snacks, coffee from Solid Coffee Roasters. Admission is $10 with all proceeds helping our students go to Thousand Pines for camp this summer! Tickets on sale on the patio and at the door.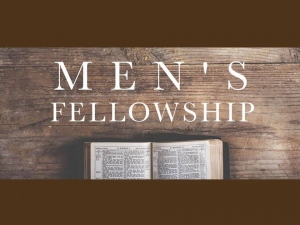 MEN'S FELLOWSHIP GROUP

This group meets on the 2nd and 4th Tuesday of the month at 6:30 p.m. starting on January 28th and we invite you to join us as we begin a new study in l Peter led by Elder Steve Marsh. This 90 minute meeting will begin with a one-hour question and answer Bible Study followed by a time of small group prayer. Guys let's get into the Word together!!

FINANCIAL PEACE UNIVERSITY

It's time to stop worring about money! The nine-lesson Financial Peace University (FPU) course is the proven plan to help you keep a budget, beat debt, and build wealth! Dave Ramsey and his team of financial experts teaches every lesson with biblical wisdom, and you'll get support and encouragment along the way. This nine-week Saturday morning course begins March 7th. For all the details and to register click here.
FIRST SUNDAY PRAYER

The Bethel Grace Family is invited to gather for prayer and praise the first Sunday of each month at 5 p.m. in the Fellowship Hall. After an opening testimony or devotion by one of our church elders, we will pray together as a church family. This will include praising God, praying for the health of our church, and interceding for the good of our society.