SUNDAY MORNING WORSHIP

We meet in person at 10:30 a.m. in our sanctuary. For those unable to attend in person, please join us on our livestream of the service on Bethel Grace YouTube Live. Pastor Jeff is now leading us through the majestic vision of God given in the prophecies of Isaiah.


FIRELIGHT CHRISTMAS FESTIVAL

Our 2nd Annual Firelight Christmas Festival will be on Sunday, December 4th from 5pm-8pm. This free event will include food, hot drinks, live music, fire pits, kids' corner, our North Star Market Arts + Crafts Fair (proceeds benefiting BGBC ministries and missionaries), and more! All are welcome to join in on the outdoor fun!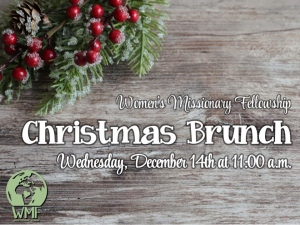 WMF CHRISTMAS BRUNCH

Women of all ages are invited to join our Women's Missionary Fellowship on Wednesday, December 14th at 11am for Christmas Brunch. Mari Wingate, the director of LivingHelp Crisis Pregnancy Center, will be speaking. Sign up with Jan Callaway or Lillian Ragget on the patio to bring a brunch item. Optional: Bring an unwrapped baby gift or a gift for a new mom being served by LivingHelp.



SUNDAYS IN DECEMBER

Join us every Sunday in December at 10:30am for traditional Christmas worship! The morning of December 18th, we will enjoy a special, music-filled Christmas Carol service. We will also be gathering for our annual Christmas Eve Candlelight Service on December 24th at 5pm and for Christmas Morning worship on December 25th at 10:30am.




WOMEN'S MISSIONARY FELLOWSHIP

WMF comes alongside Bethel Grace's missionaries, encouraging them, praying for them, and contributing to various projects. Throughout the year, we make bandages for remote hospitals in developing countries. In the winter, we make and collect blankets to be distributed in hospitals in the Los Angeles area. We also serve at various local missions throughout the year. WMF meets on the second Wednesday of each month at 10:00am. Our next meeting will be on December 14th in the Fellowship Hall.


HOME FELLOWSHIP GROUPS

Bethel Grace is invited to gather in devoted, ongoing groups of 8-15 people to deepen friendships, contemplate and apply biblical truth, minister to one another's needs, and serve the mission of Jesus. Discussion is based on Sunday morning sermon study and application questions which can be downloaded from the church website or picked up in the church foyer. If you are interested in joining or even just trying out a group, please contact the group leader for the address and more information.